A VIRTUAL HEDGE FUND
FOR INVESTORS WHO WANT TO
PROTECT CAPITAL FIRST, THEN CAPTURE UPSIDE
THE ARMR REPORT
Algorithmic Risk Management Research
We're on a mission to uplevel what you know about how to make money in the stock market.
PROPRIETARY ACTIONABLE INFORMATION
TECHNICAL TRADING RESOURCES
ONLINE STOCK TRADING MENTOR
ACTIVE GLOBAL TRADING COMMUNITY
Video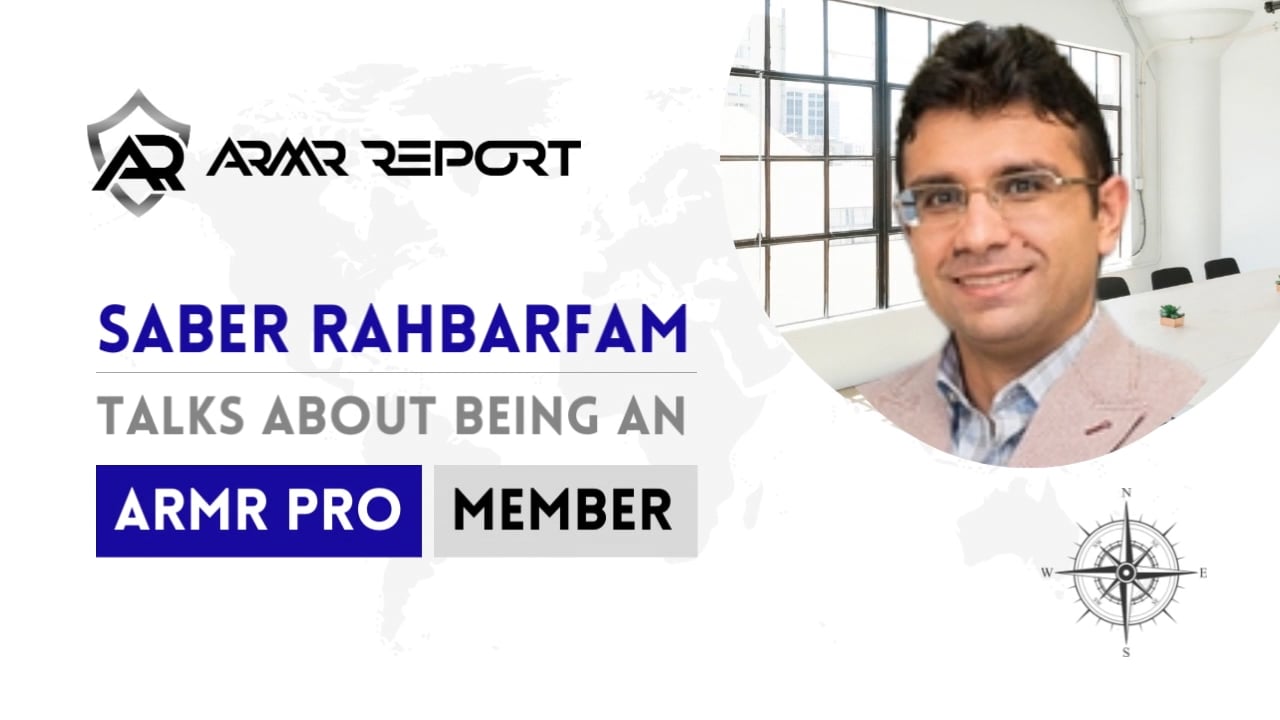 Lina K.
What attracted me to this group was Bret's mantra of "Protect capital first, capture upside second.".... Applying this discipline has allowed me to protect my portfolio during the wild swings and treacherous collapse of the current market.... I'm grateful to the ARMR report for showing me how to take emotion out of decisions by following a well thought out process that's essential to successful long-term investing.
 
- Lina K.
Dustin P.
I can't thank Bret enough for the disciplines I've learned from 3 years with the ARMR REPORT. His 30 years of experience is invaluable, and so is our desk of analysts.  If you want to shorten the learning curve to building net worth, this is it.
 
- Dustin P.
Nima S.
Since I joined ARMR Report and Bret 2+ years ago my trading and discipline with my trades has increased every month. Bret's experience with trading … gives me the structure I need ... to be successful. I am a busy doctor so his research in conjunction with ... ARMR Insiders' saves me a lot of time [and] the fact that Bret is always a phone call/message away to answer questions ... gives me added comfort in my trades.
 
- Nima S.
Anukool C.
My first thoughts [about Bret] were "incredibly knowledgeable and honest". From technical things like buy triggers, utilization of VWAPS, to position size importance and stop loss discipline I have had the best trading of my amateur career since January. What Bret provides is special and I appreciate the opportunity to be learning from him daily. 
 
- Anukool C.
Brian E.
After finding Bret on YouTube, I thought he was refreshing and honest.  What I found most impressive is that the ARMR community really is a body of shared ideas with a humble and very knowledgeable leader in Bret. He shows us daily that even he can keep learning and making adjustments. Thank you, Bret!
 
- Brian E.
Craig M.
I found Bret on YouTube over a year ago and was immediately drawn into his unique ability to communicate concepts/thoughts. Many are successful traders, but so very few can translate what they know into easy to follow, actionable steps. Simply put, Bret is an excellent teacher. I have already improved my strategies that I will no doubt continue to refine. I look forward to my continued growth as a member of his virtual hedge fund.
 
- Craig M.
Gary R.
If you are not on the ARMR Pro Live Desk today, you are missing a virtuoso performance by our Captain playing the market with a Stradivarius touch…
 
- Gary R.
Kathleen T.
Bret is a wise person with a good moral compass. The best thing I learned from him is to 'Trade with No Ego.' ARMR Rule #6: "Create a strategy and execute and follow through that strategy to completion, no matter what is going on in the market". This is the truest but the hardest principle to follow when trading and investing.
 
- Kathleen T.
MEET YOUR MENTOR: BRET ROSENTHAL, ARMR Founder & CIO
Former hedge fund manager | Husband | Father | Boat Captain | NY Rangers Fan
I'm going to teach you how to invest your money by showing you the four portfolios and strategies I use to manage my own personal assets.
My love of designing technologically driven trading systems began in the 90s in New York City where The Rosenthal Group managed one of the most successful private client businesses in the country. Featured in The Winner's Circle and Expert Trading Systems: Successful Traders Share Their Secrets, my vision always included a desire to teach. Today, I share 35+ years of investing success with aspiring portfolio managers on a quest to accelerate how to make money trading stocks.
It's a controversial move but we think it's worth it:
At the ARMR Report we're dedicated to revealing all the secrets of professional portfolio management so that your stock market investing strategies can protect more capital and capture more alpha.
The ARMR Investing Way follows a 3-stage, 9-step process designed to cut through the noise and manage your emotions.
Exclusive Video Content
ARMR Model Portfolios
ARMR Insider Only Live Trading Desk
ARMR Rules of the Road Guide
ARMR Investing Playbook
ARMR Whiteboard
ARMR Risk Monitor
1:1 Coaching
ARMR Day Trading Playbook
Monthly Macro Meeting
RECENT ARMR TRAINING VIDEOS
LEARN TO TRADE STOCKS AND ETFS LIKE A PROFESSIONAL PORTFOLIO MANAGER
Whether it's the ARMR Morning Meeting, ARMR Week in Review, or ARMR Education videos, we're dedicated to giving you an unbelievable amount of in-depth, proprietary actionable information that inspires you to learn, expand, grow, and redefine how you make money in stocks.
MORNING MEETING
3/17/23 | Prepare for your trading day with a professional assessment of the overall stock market, indexes activity, technical analysis, and sector trends.
WEEK IN REVIEW
Update your trading strategy with a comprehensive review of stock market activity, plus what to expect in the week ahead.
ARMR EDUCATION
Expand your knowledge and trading tools through investment case studies, stock chart review, detailed technical analysis, and risk management techniques training.
JOIN THE ARMR TRADING DESK
End the frustration and loneliness of managing your own stock market investments.
Protect your capital by following optimized algorithmic strategies. Capture alpha by accessing proprietary actionable information. Ground every trade in solid risk management techniques.